Good Friday is a somber day that begs for time and reflection on the power of Jesus' death – the suffering that Jesus CHOSE to endure on our behalf. So while Easter Sunday awaits with the glory of the resurrection, we want to spend Good Friday together as a church prayerfully remembering what Jesus has done for us. We'll have an acoustic time of worship and scripture reading starting at 6:30, followed by a few interactive stations to help bring to mind truths of the sacrifice of Jesus. We'll end by taking communion to remember what Jesus has done for us.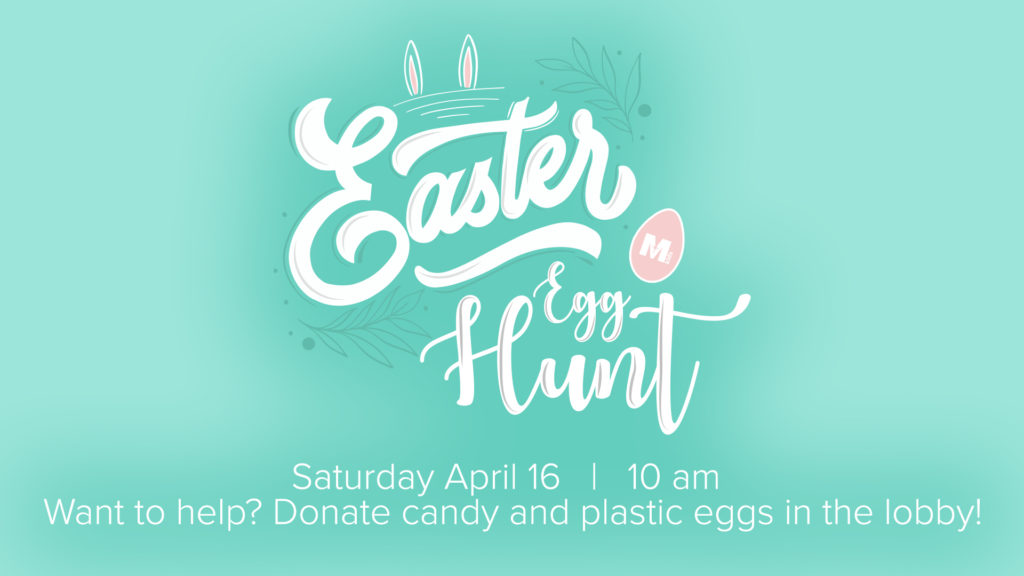 MStar Kids is hosting an Easter Egg Hunt on Saturday, April 16!

We'll have areas divided by ages for walkers through 5th grade on the south lawn and about 6,000 eggs. What we need is you! What's inside the eggs? Candy and non-food prizes.

The hunt will begin at 10 am on our South Lawn. Come a few minutes early to make sure your kids are ready for the start. More details to come for this fun, family event!
Much like stained glass, people are a tapestry of light and color, put together by a master craftsman to reflect his character into the world. But each tile, or person, of the stained glass collection reflects God a little differently. That's why the church is better with YOU in it . . . and why we'd love for you to join us this Easter! Services will be at 9 and 11 am, with classes for children 6 weeks through 5th grade, so bring the whole family and let's celebrate what God has done for us through Jesus' death and resurrection!