Fall is a busy time around here! We have many events coming up that are all designed to help us live a Jesus-first life, together.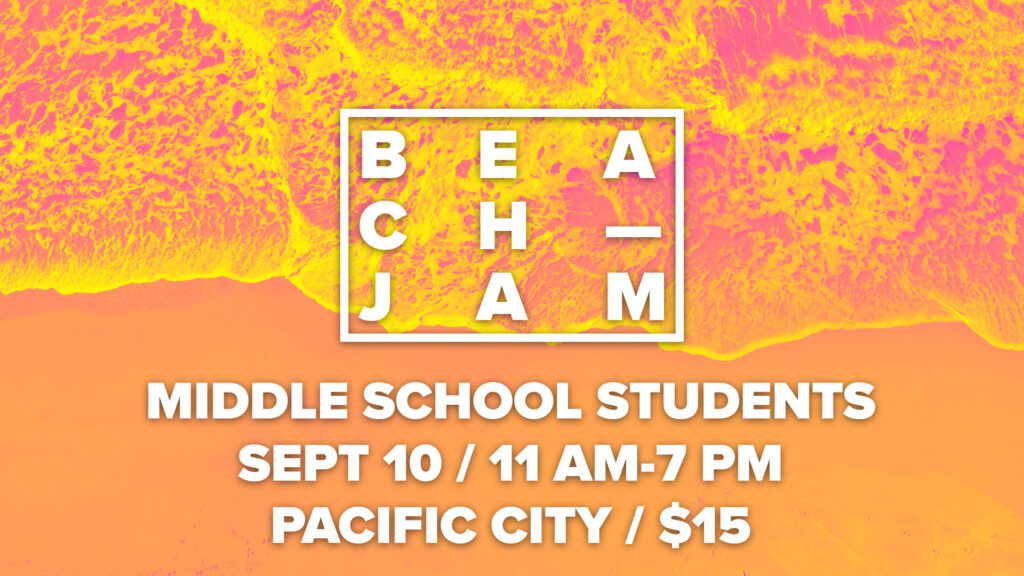 BEACH JAM (middle school)
September 10 // 11 am // Pacific City OR // $15
Ready for a jam-packed day of fun on the Oregon Coast? Then you won't want to miss BEACH JAM! Join us for a whole day of fun and games in Pacific City. We'll have food and SO MUCH FUN. Come to MStar Middle School at 11 am; buses will leave for Pacific City and return by 7 pm. Bring a towel, change of clothes, sweatshirt, and sunscreen. For students entering grades 6-8.
THE MOST EXCELLENT WAY (adults)
September 12 // 7-8:30 pm // South & North Auds
The Christ-Centered Solution to: Alcohol Dependency, Chemical Dependency, and Behavioral Issues. Join us as we celebrate one year of ministry!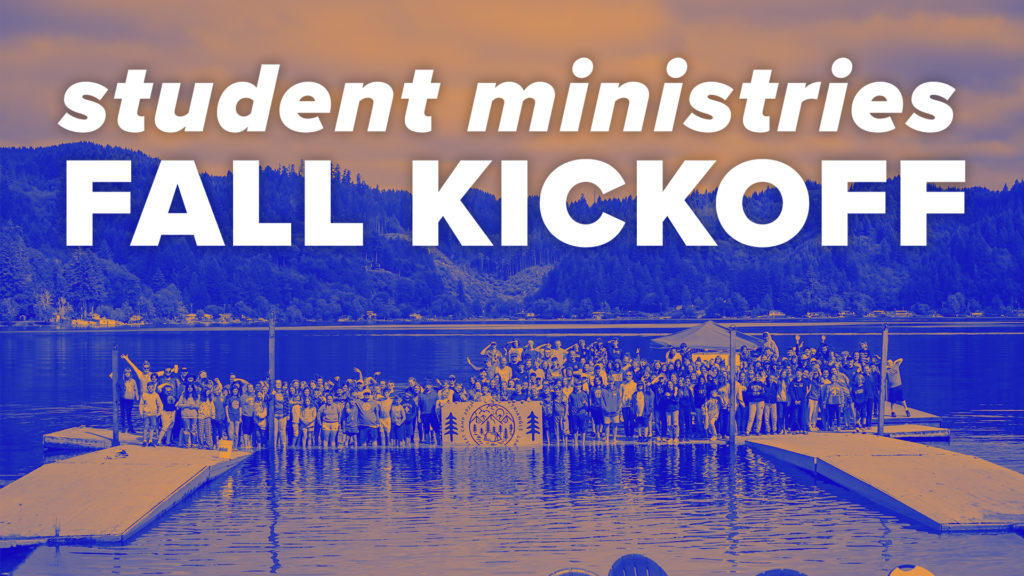 RIOT (high school) & HIGHLIFE (middle school)
Resumes September 13 & 14
Our midweek youth groups are starting back up after summer break! Join us every week to have fun and learn about Jesus together.
High School: Wednesdays @ 7 pm in South Aud
Middle School: Thursdays @ 7 pm in South Aud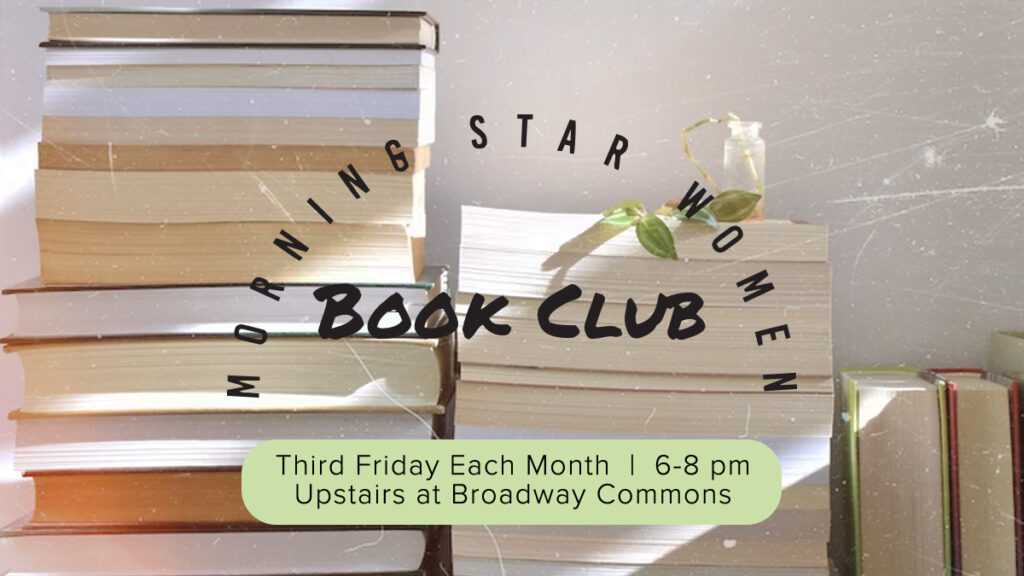 WOMEN'S BOOK CLUB (women)
September 15 // 6 pm // Broadway Commons
Did you know we have a monthly women's book club? Our friend, Whitney Smith, hosts this monthly gathering and new women are ALWAYS welcome. If you have not read the previous month's book, you can still come and help us vote for our next pick!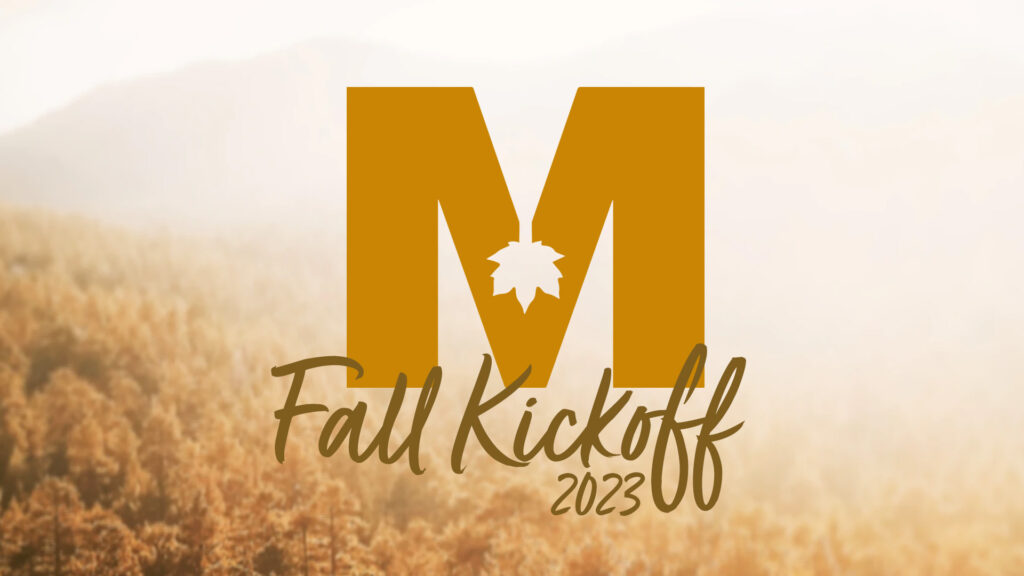 FALL KICKOFF SUNDAY (everyone)
September 17 // 9:30 am // Front Patio
Fall Kickoff will be a fun Sunday for our church family, celebrating what God has done this past summer and looking forward to the year ahead with information about our Life Groups and all our ministries launching this fall. Come at 9:30 am for food and fun. Bring your own chair and a breakfast dish to share (there will be prizes for the Great Morning Star Bakeoff!) At 11, we'll gather for one big service! Kids classes will be open for ages 3 and under, and everyone 4 and older will join the main service.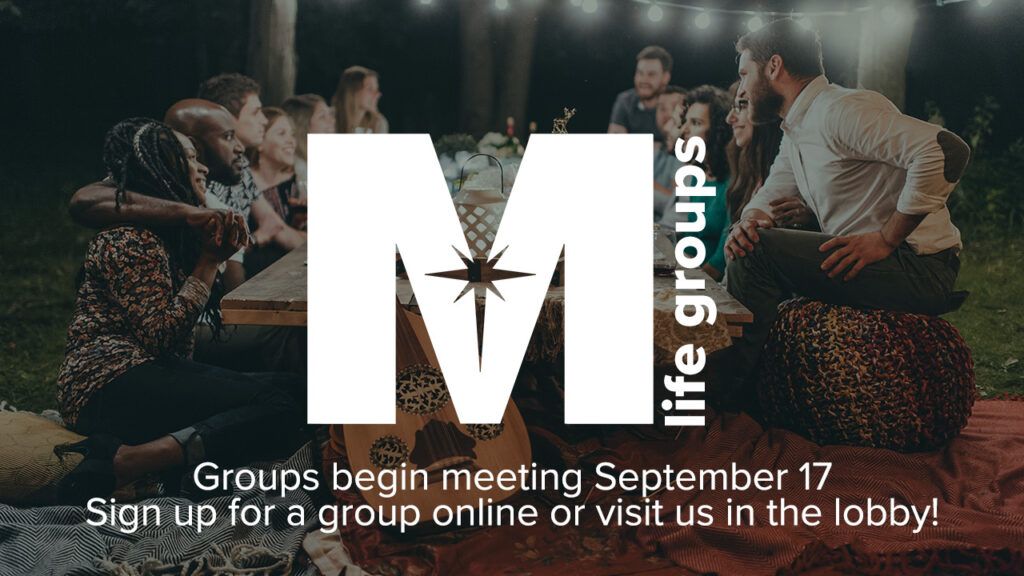 FALL LIFE GROUPS BEGIN (adults)
Weekly, Starting September 17 // Various Locations
We're created for community, and Life Groups are at the heart of who we are at Morning Star. Life Groups provide the place where strong and healthy relationships can be made and God's Word explored, understood, and lived out together. Life Groups are for everyone, from young adults to senior citizens. Join today!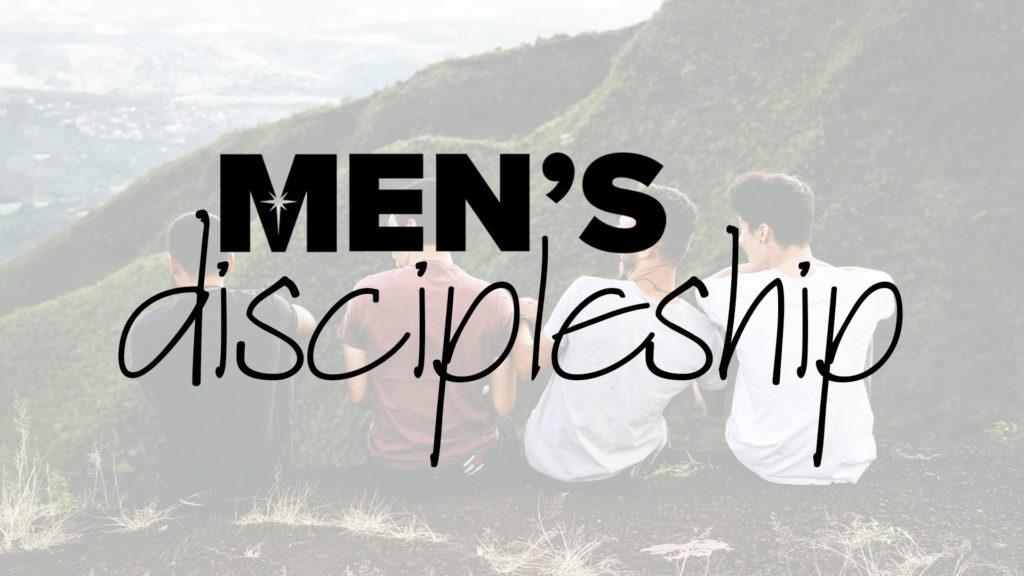 MEN'S MORNING DISCIPLESHIP (men)
September 20  // 6:15 am // South Lobby
Our Men's Morning Discipleship focuses on living out the Word of God by putting our faith into action. The group meets on Wednesday mornings for one hour. Come for coffee and time in the Word with other men!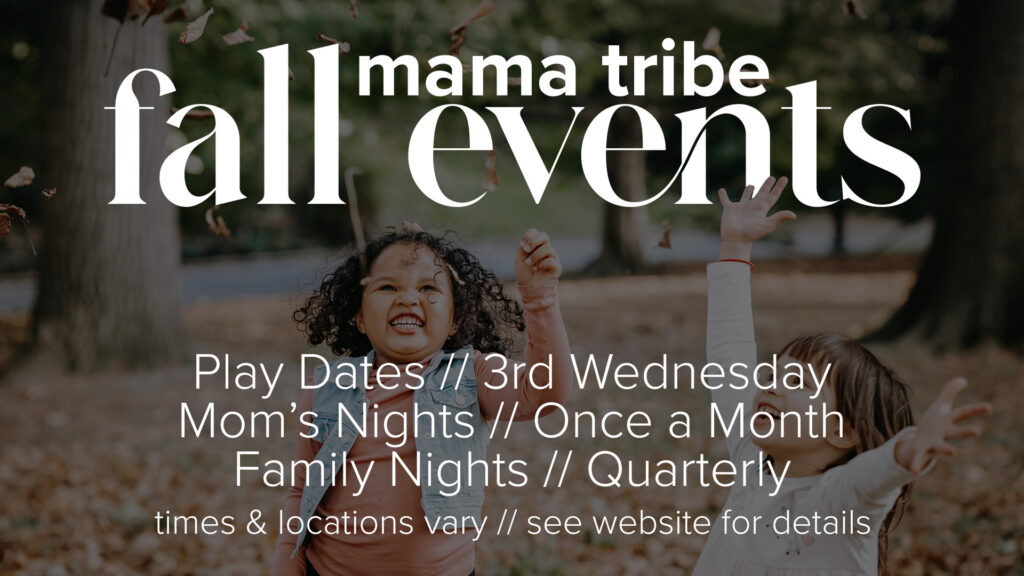 MAMA TRIBE: PLAY DATE (mamas of young kids)
September 20  // 10 am // Riverfront Park
Join us for our third-Wednesday-of-the-month Play Date! These are low-key, free events where mamas can chat while their kids play! This will be our last play date at a park (if it rains, we'll move to B5 upstairs at the church).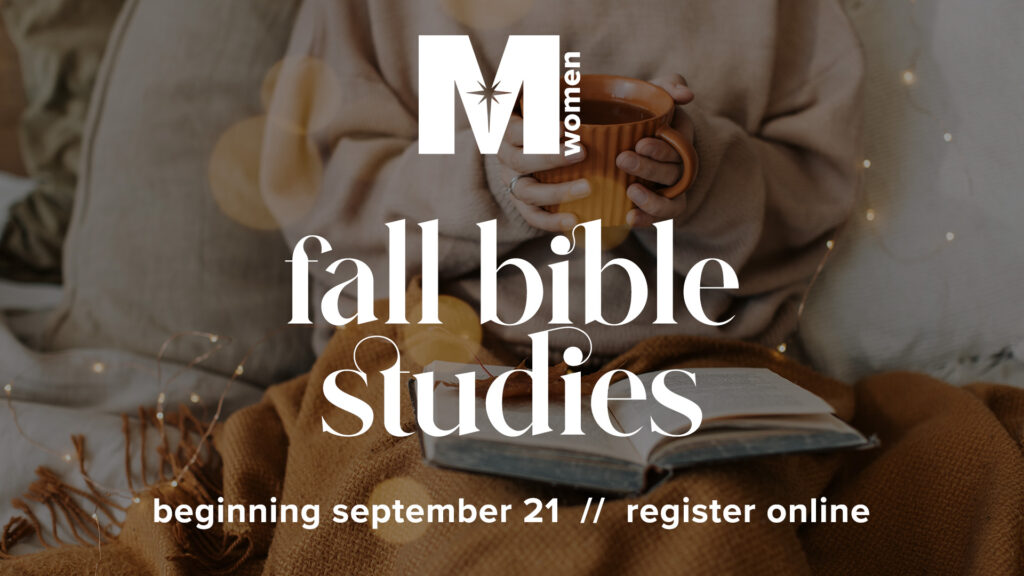 WOMEN'S FALL BIBLE STUDIES (women)
Weekly, Starting September 21
Women's Bible studies offer the chance to learn and grow with other women while building relationships with each other and Jesus. Studies are offered at various times and locations to make them available to as many women as possible!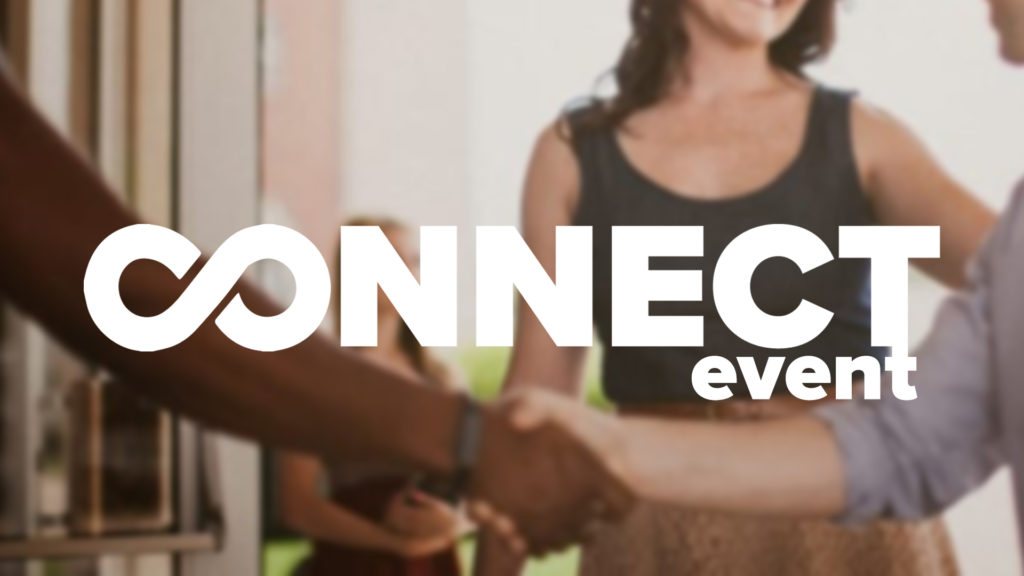 CONNECT EVENT (everyone)
September 24 // 11 am // Modular C4
If you've already come to one of our Sunday services, your next step at Morning Star is to come to our Connect event. No matter who you are, plugging in at a larger church can be confusing or even intimidating. At Morning Star, we believe that there is nothing more important than being connected to Jesus and to His church. That's why we created this event—so anyone can come and find it easy to connect to the church family and continue to grow in your faith.
FAMILY MEETING (everyone)
September 24 // 6 pm // North Aud
Our Family Meetings are a time to communicate what's going on at Morning Star, both where we've been and where we are heading. If you consider Morning Star your home church, please come to the Family Meeting! We'll end with a cookie potluck, so bring your favorite kind to share. We'll talk about church updates, ministry opportunities, finances, and more.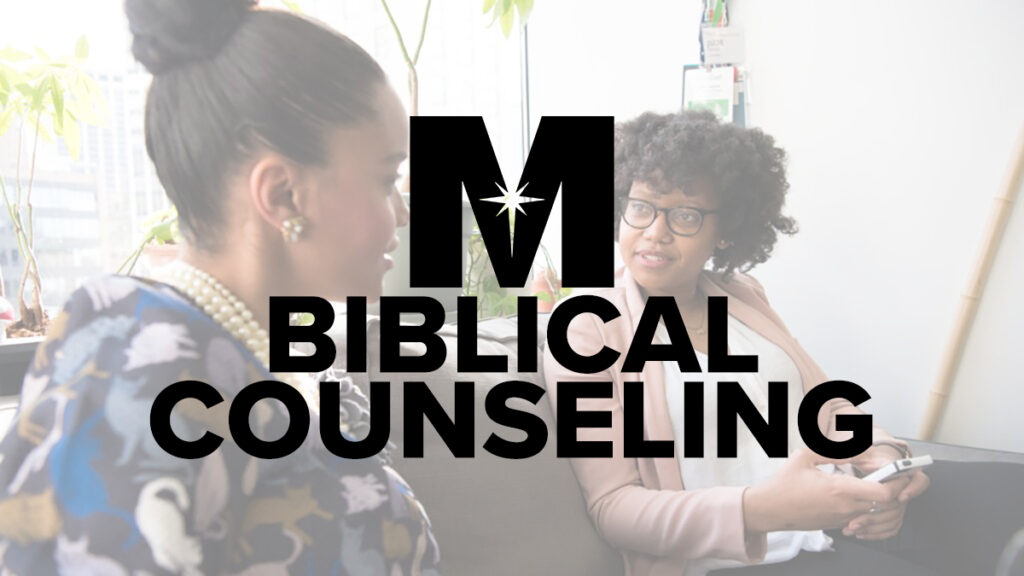 BIBLICAL COUNSELING TRAINING (adults)
September 27 // Salem Heights Church
Equipped To Counsel is a training course for those who may already be serving in ministry and desire further training in biblical counseling skills for one-another care. It is also for those who are interested in becoming biblical counselors. The course is offered through Salem Heights every other week.
NEXT STEPS (adults)
Starting October 1 // 11 am // Modular C4
If you are wondering what it really looks like to live "Jesus-first," the Next Steps class is for you! This new four-week class is a valuable tool to help our church body become familiar with the foundations of our Christian faith, as well as Morning Star's statement of faith. We will also help each person feel confident in understanding the practices and habits of a healthy Jesus follower. Don't miss this wonderful opportunity to grow in your faith and build friendships with others in our church family! Meeting dates are October 1, 8, 15, & 22.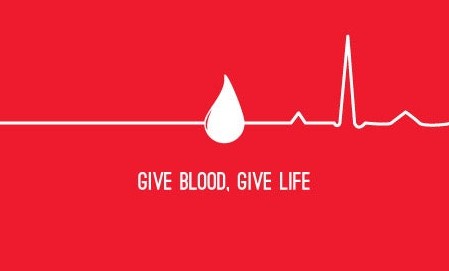 RED CROSS BLOOD DRIVE (adults)
October 2 // 12-5:30 pm // South Aud
Give blood, give life. Donors and volunteers are needed for our upcoming Blood Drive! Schedule your giving appointment online at redcrossblood.org using sponsor code: MSCC. If you are interested in volunteering, please call Sonja at 503-588-8162.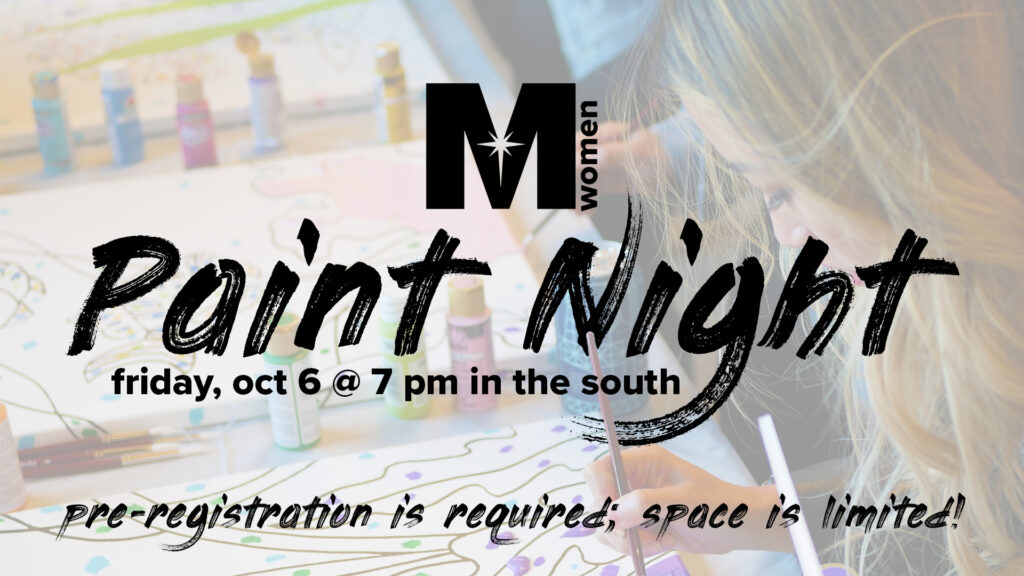 MSTAR WOMEN PAINT NIGHT (women)
October 6 // 7 pm // South Aud // $15-20
Our artist will guide you in painting your interpretation of the evening's selected piece. Absolutely no painting experience is needed. It's simple and stress free! Everyone gets a gold star! So grab some friends and join us for the chance relax, unwind, and let your "inner artist" come out. Registration in advance is required, as space and materials are limited. $15 earl-bird rate; price increases to $20 on September 22.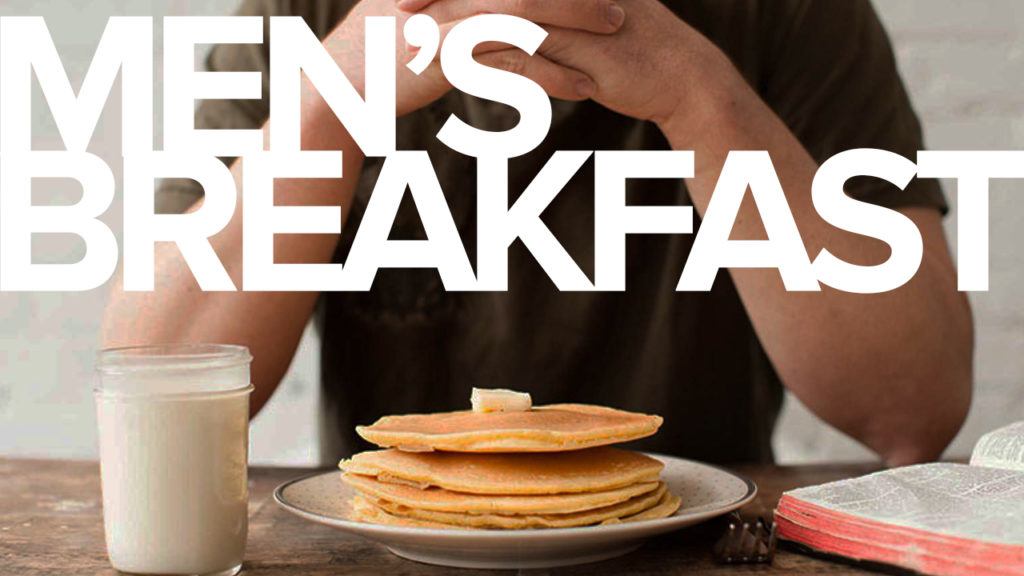 MEN'S BREAKFAST (men)
October 7 // 8 am // South Aud // $7
Men of all ages are invited to gather for a hearty breakfast, and hear from a guest speaker. Come be encouraged in your faith and fellowship with other men. Please register ahead of time so our cook knows how much food to prepare.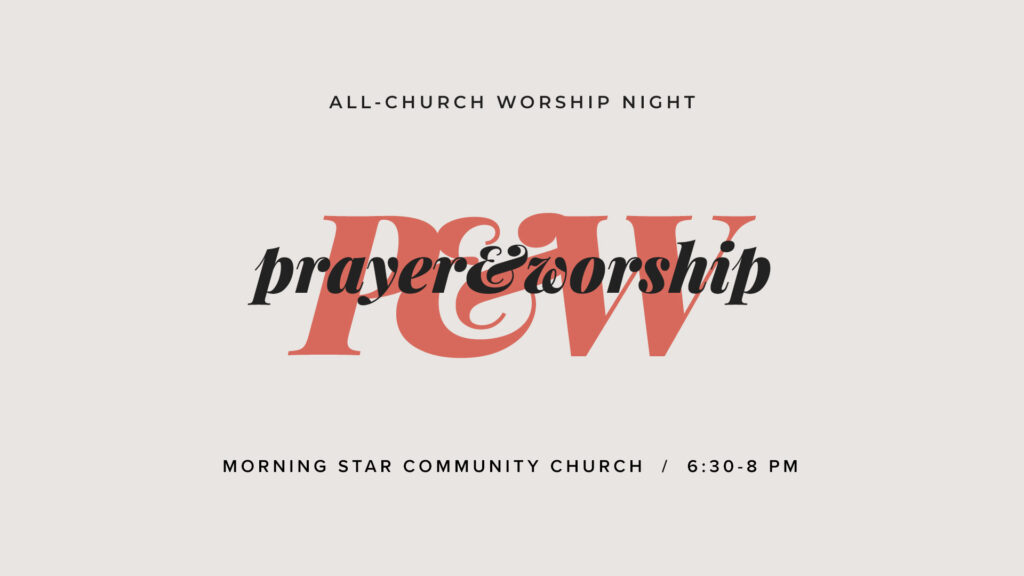 WORSHIP NIGHT (everyone)
October 15 // 6:30 pm // South Aud
Join us for an evening of worship, prayer, and reflection. These are times for our whole church to come together and worship the God who is worthy of all our praise.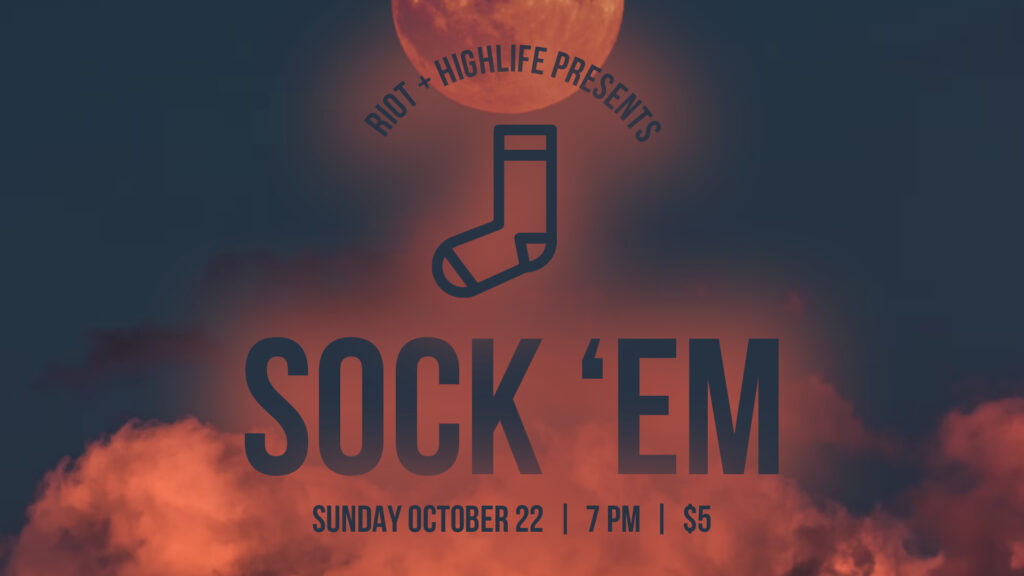 SOCK 'EM (middle & high school)
October 22 // 7-9 pm // $5
This game night is for all middle and high school students. It's a super sweet, sock-filled, probably sweaty soiree to sweep away the staleness of the season.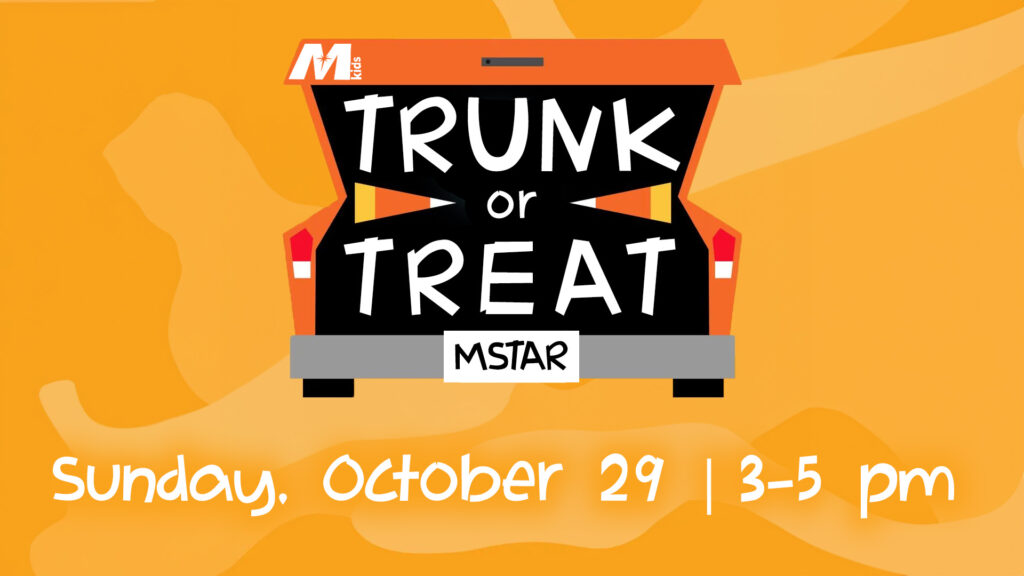 TRUNK OR TREAT (everyone)
October 29 // 3-5 pm // Parking Lot
Trunk or Treat provides our church families with an alternative to Halloween trick-or-treating. It's an event for community outreach, inviting kids from all of Salem to dress up in friendly costumes, have fun collecting candy, and be invited to attend church with us. We will also be collecting candy leading up to the event.