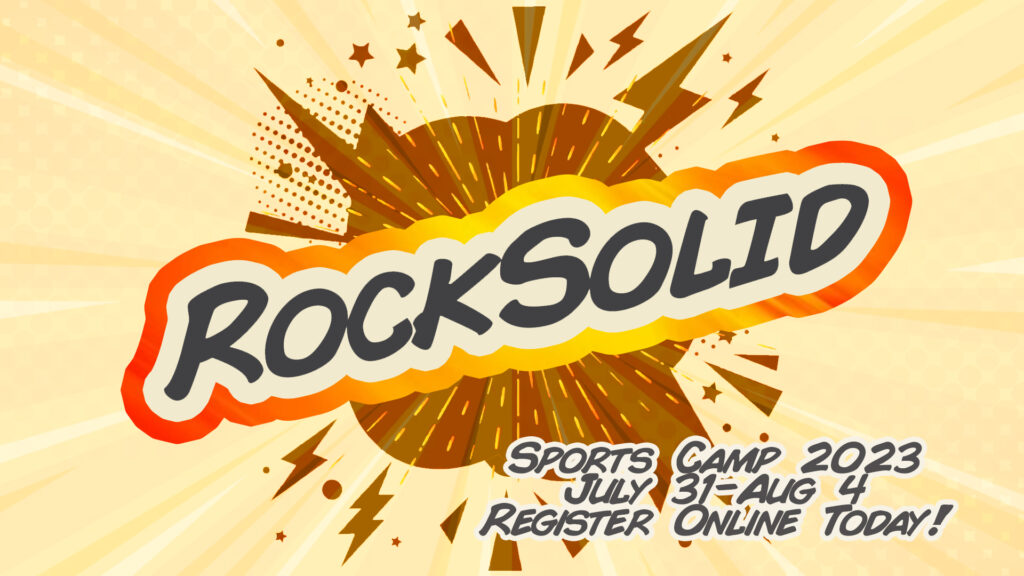 Sports Camp is July 31-August 4, 9 am-Noon! If you can volunteer, please register through THIS LINK! I still need about 14 adults in various areas: soccer, basketball, cheerleading, preschool motor skills, and pickleball. You name it, I most likely need it! 
In addition, if you have kids that are not yet the age for sports camp, but you'd still like to help, I am offering childcare specifically for them during sports camp so that you can help! 
Able to donate snacks? Here's a sign up list for what we're looking for!
FAQ's
Do I need to know anything about the sport to volunteer?
NO! We have a team of coaches who lead the sports and large group sessions. If volunteering in a sport, you'd be responsible for leading a small team of about ten kids (6 kids for preschool), and copying what the leading sports coach just explained.
Would you like me to be there every night?
That'd be ideal, yes. If you're helping in a sport, consistency is the best thing for creating those relationships with the kids. However, if you can help less than five days, I'll still take you, but I may have you in a non-sport role.
How many volunteers do you currently need?
Soccer: 3 adults, 3 students
Basketball: 3 adults, 4 students
Cheerleading: 3 adults (female) 3 students (female)
Kickstart (preschool): 4 adults, 3 students
Pickleball: 1 adult
Setup/Teardown: 4-6 
Childcare: 2 adults
How old do I have to be to volunteer in a sport?
As a team leader, you'd need to be 18. As an assistant on a team, you can be a 6th grader to graduating senior. 
Will there be any training?
Yes. There will be a volunteer training on Sunday, July 30 after the second service in the South Auditorium. WITH LUNCH! I need to know if you're coming 🙂
I can't volunteer that week/time of day. Is there another way to help?
YES! Here's a list of snacks we're looking for.
If you have any other questions, please reach out to me! Again, sign up to help through THIS LINK. It will be a great week of sharing Jesus and playing sports!
Louie Schmitz
Kids Director
louie@mstar.church